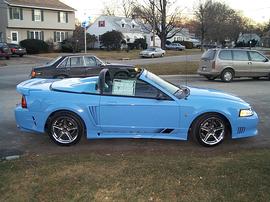 Wouldn't you like to drive this 2000 Saleen Mustang? Well theres a good chance you won't. This bad boy has a 351 SuperCharged V8 Engine under its hood
This Mustang is a one of a kind 2000 Windows "Me" (Millennium Edition) Mustang Custom built from Microsoft. Signed by saleen designer Steve Saleen. This prize won Mustang was recognized by MustangWorld at there 4th Annual all Ford Saleen Show September 2000 as one of there top attractions! This Mustang costs $150,000.00 and its curently for sale!



Check out this other bad boy of the net: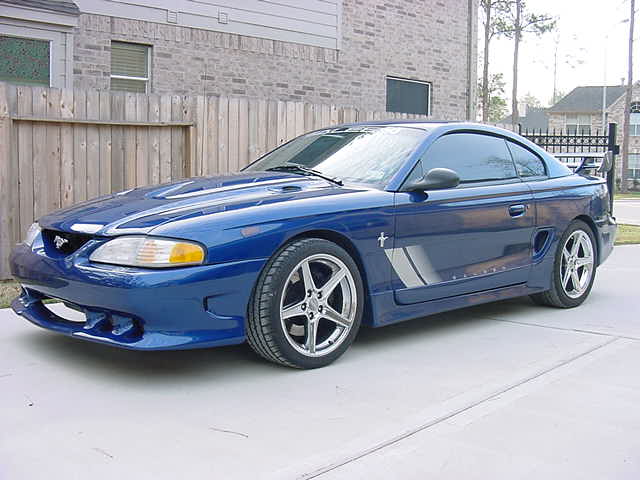 Can you Guess whats under its hood?
Did you guess a 351 Supercharged V8?

If you think you have a badder Mustang e-mail it to me at my start page!